Digestive Disease Clinic, LLC
Charles A. Obioha, MD
Gastroenterologist located in Rockville, MD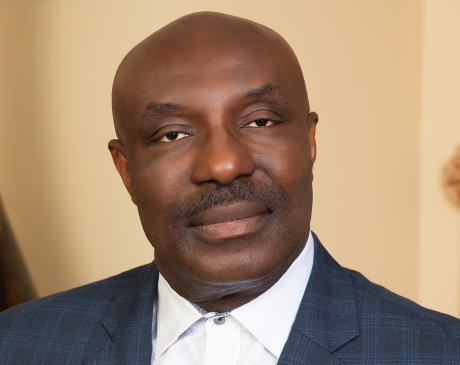 About Dr. Obioha - Digestive Disease Clinic, LLC
As a leading internist and gastroenterologist practicing in Montgomery County and the Baltimore/Washington, D.C., metropolitan area, Dr. Charles A. Obioha, MD provides expert medical care to patients at the Digestive Disease Clinic, LLC offices in Rockville, Bowie, and Silver Spring, Maryland.
Dr. Obioha performs colonoscopies, upper endoscopies, colon cancer screenings, and other procedures to address gastrointestinal disorders, including diverticulosis, gastroesophageal reflux disease (GERD), Helicobacter pylori (H. pylori) infections, hemorrhoids, and nausea and vomiting.
After earning his medical degree at the College of Medicine of the University of Lagos in Nigeria, Dr. Obioha completed a rotating internship at the University of Port Harcourt Teaching Hospital, also in Nigeria.
Then he relocated to the United States and completed an internal medicine residency at Rutgers New Jersey Medical School, then known as University of Medicine and Dentistry of New Jersey (UMDNJ). After becoming board-certified as an internist, he participated in rigorous fellowship training in gastroenterology and hepatology at UMDNJ and is currently board-eligible in gastroenterology.
Dr. Obioha is passionate about providing preventive medicine, including colon cancer screenings, to his community and encourages everyone over age 45 to schedule screenings as colon cancer doesn't usually cause noticeable symptoms until it's reached advanced stages.
He believes all patients should have access to basic medical care and preventive screenings, including everything from colon screenings and prostate exams to mammography or cervical cancer screenings and Pap tests.
For compassionate care from a doctor who stresses patient education, call or schedule an appointment using online booking today.
Appointment Cancelation Policy
Please note there are charges associated with cancellations made after 24 hours of initial booking. Please ensure that you are ready to be seen before confirmation of booking to avoid charges from ZocDoc.
Here at the Digestive Disease Clinic, LLC, we believe that each and every patient has the right to have their care provided with sensitivity in regard to patient confidentiality, ethical and cultural differences, mental or physical handicap(s), anxiety concerning their illness and/or plans for treatment, consideration for the cost of their treatment, and access to current education to the degree of their understanding and their "desire to know."
OUR LOCATIONS
Choose Your Preferred Location